All are welcome to any class, from beginners to experienced yogis
Our instructors provide experiences that students of all levels can enjoy. Following the yogic principle of Ahimsa, non-violence starting with self-love, we encourage students to listen to their bodies. Seeking modifications, asking questions, and knowing the limits of our practice allow for the peace that comes with mind/body alignment.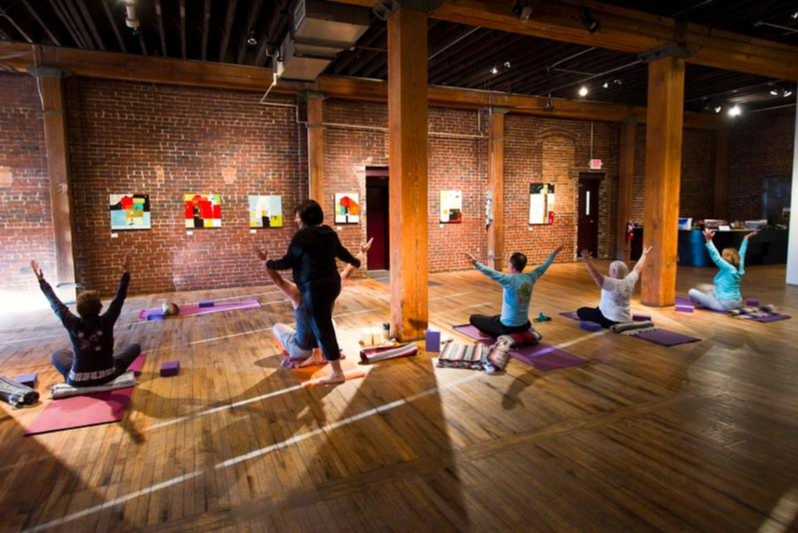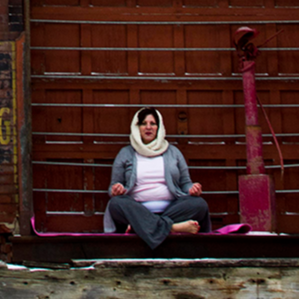 Jeanne Perino - Director
Jeanne has been practicing yoga for nearly two decades and has been Director of Downtown Yoga since its birth in January of 2002. She has an eclectic practice that is based on teachings of Anusara, Yin yoga, and lyengar. She also loves teaching partner yoga. A Neonatal Nurse Practitioner for over 30 years, Jeanne has recently included prenatal yoga as an area of focus. Yoga for health and vitality is her mission. She believes that everyone can practice yoga and find the time investment needed to benefit their health and wellbeing.
Saturdays: 8:30 – 9:45 AM
Yoga with Jeanne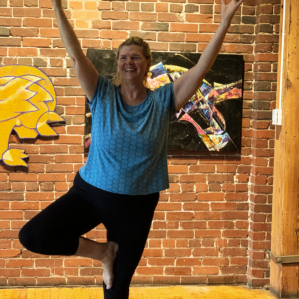 Patty Lantz
Patty became a fitness instructor in the early 1980's and taught step, spinning, body pump and more. In 2000, she found yoga and has enjoyed teaching and practicing it ever since. Patty has experienced many different types of yoga but mostly follows the Anusara style. During her class, she demonstrates many variations to postures which makes her class work well for new and experienced yogis. She grew up in the Peoria area and loves being downtown, teaching at Downtown Yoga.
Blake Mclemore
20 years in practice, physical therapy, roller therapy, myofascial release, feldenkrais, traditional thai massage, traditional Thai herbal compress, cranial sacral therapy, watsu, Qi Gong, Tai Chi, holotropic breathwork classes and instruction .
Mondays: 5:30 – 6:45 PM
Rolling with Blake – Roller Yoga
Learn how to roll out those back and hip tensions…
Got headaches? Roll it!
Got low back pain? Roll it!
Got stress? Lets rock n' roll it!